For patients, caregivers, loved ones, advocates & healthcare specialists
At TYRA, we recognize that patients living with cancer and people living with genetically defined conditions are in desperate need of innovation from new therapies. This reality has inspired us to work "Tyrelessly" to advance next-generation targeted therapies with the potential to improve patient outcomes and quality of life.
Tyra Biosciences Current Clinical Trials
We are actively recruiting patients to participate in clinical trials to evaluate our therapeutic candidates. If you believe you or a loved one might be a good candidate for our trials, we encourage you to reach out directly through the link below.
TYRA-300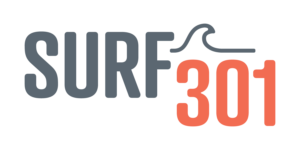 TYRA-300 is an FGFR3 inhibitor currently in clinical development initially for patients with locally advanced/metastatic urothelial carcinoma (bladder and urinary tract) and other solid tumors.  TYRA is currently enrolling patients in a Phase 1/2 clinical study of TYRA-300, (SURF301), a global study designed to determine the optimal and maximum tolerated doses (MTD) and the recommended Phase 2 dose (RP2D) of TYRA-300, as well as to evaluate the preliminary antitumor activity of TYRA-300.